INTRODUCTION
SERVICES
Crafting a

Distinctive Brand Identity

: Our Logo Design Expertise
Leave a memorable mark with a unique logo that embodies your brand's identity. Your logo is your visual signature, and we're here to ensure it resonates with your audience. At our Logo Design Service, we blend creativity and strategy to deliver a logo that encapsulates the essence of your business.
Whether your objectives include enhancing brand recognition, appealing to a specific target audience, or rebranding for a fresh start, our team of skilled logo designers is prepared to customize your logo to your exact requirements. We understand that each brand possesses its unique identity and work tirelessly to transform your vision into an exceptional visual representation.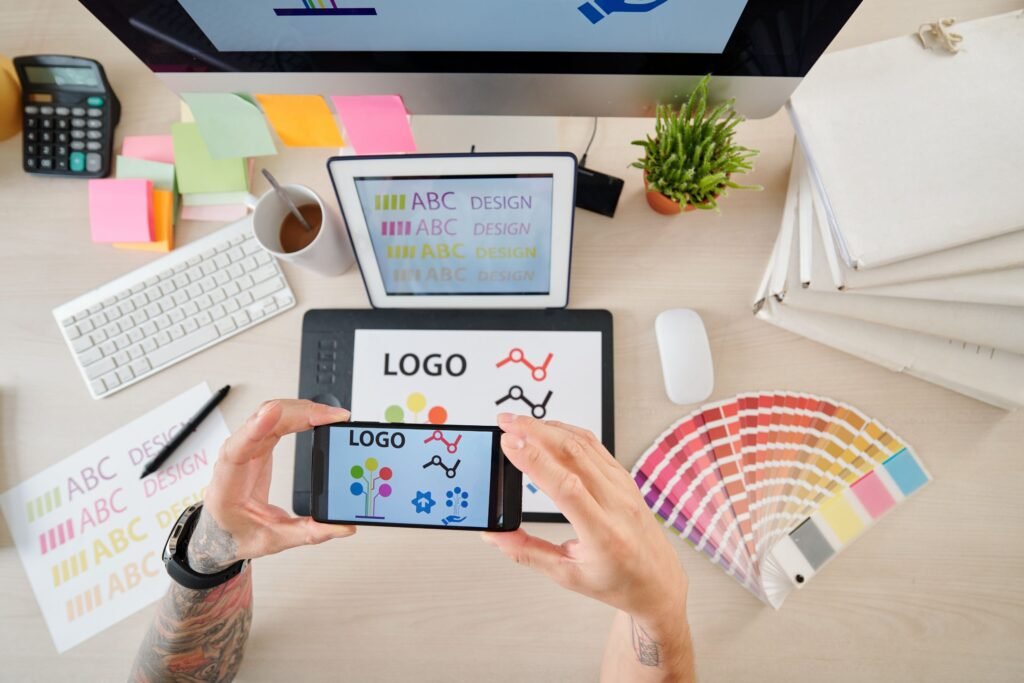 Crafting an Effective

Logo Design
A remarkable logo serves as the visual cornerstone of your brand identity, leaving a lasting impression and connecting with your target audience.
Your logo is more than just a symbol; it's the embodiment of your brand's personality, values, and mission. Our Logo Design Services are meticulously tailored to encapsulate the essence of your business. We focus on creating logos that are not just visually appealing, but also emotionally resonant.
Our skilled logo designers understand the power of visual storytelling. Each curve, color, and element is carefully chosen to convey your brand's unique narrative. We take your vision and turn it into a compelling visual symbol that speaks volumes about your business.
PACKAGES
Packages
Our

Pricing
| Features | Basic | Standard | Premium | Corporate |
| --- | --- | --- | --- | --- |
| Initial concept & design variations | Two | Three | Four | Five |
| High-resolution JPG, PNG, Vector (AI, EPS, PDF), and Source files (AI/PSD) | ✓ | ✓ | ✓ | ✓ |
| Delivery Time | 3 Days | 2 Days | 1 Day | 1 Day |
| Revisions | 4 | 6 | Unlimited | Unlimited |
| Branding guidelines (color codes, font suggestions, and logo usage guide) | 🗙 | ✓ | ✓ | ✓ |
| Social media profile images (Facebook, Instagram, Twitter) | 🗙 | 🗙 | ✓ | ✓ |
| Business card design | 🗙 | 🗙 | 🗙 | ✓ |
| Letterhead and envelope design | 🗙 | 🗙 | 🗙 | ✓ |
| Favicon design for website | 🗙 | 🗙 | 🗙 | ✓ |
| Source files for all additional designs | 🗙 | 🗙 | 🗙 | ✓ |
| | $50 | $150 | $250 | $350 |
| | Buy Now | Buy Now | Buy Now | Buy Now |
TESTIMONIAL
CLIENT'S VIEWS
What Client Says

About Us